Bignay tea has dozens of health benefits just like any other common teas in the market. However, bignay is only available in Northern Australia and South East Asia, particularly in the Philippines.
If you are looking for an exotic fruit that is equally or far more superior when it comes to health benefits, then bignay could be the perfect fit. It is small but terrible, as Filipinos call it.
So what is bignay exactly and how its tea became a household name in the Asian health industry? Lets find out more about this wonder fruit.
What is Bignay?
Bignay is scientifically known as Antidesma Bunius, a fruit tree from the Phyllanthaceae family. Bignay is the Philippine name of the fruit and its other names includes bugnay, Chinese-laurel, Herbert River-cherry, Queensland-cherry, salamander-tree, wild-cherry and currant tree.
This tree could either be a short and shubby or tall and erect, which can grow as high as 30 meters. Its leaves are large oval shaped and colored green. The specie is known as dioecious, a plant that are divided into male and female flowers.
The bignay fruit itself are small sour berry fruit that is not so appealing because of its bad looking appearance. Like grapes, bignay fruits comes in bunches but interestingly, they are not similar with regards to colors.
Bignay's skin has red juice while its while pulp contains colorless juice. It's also not good tasting and is sour just like cranberries. Today, Bignay is processed into many products such as jams, juices and of course, tea.
Read More: Antidesma Bunius – WikiPedia
The Rise of Bignay Tea
Filipinos are known as an innovator of many things. There are ingenious Pinoy scientists who develops water as a car engine and there Filipino athletes that are known worldwide because of their skills and talent.
But with regards to health, Filipinos are the best innovators. Why? Because quite frankly, these people creates their own medicines from their own backyard! There is malunggay for cholesterols, tomorrow leaf for cancers, lagundi for respiratory problems and many others.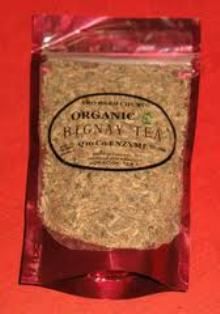 And since bignay is almost found everywhere in the Philippines, it never escaped the clever minds of the Filipinos.
With the rise of commercial teas such as green tea, white tea, black tea, etc., comes a new batch of locally-made teas such bignay tea.
Bignay tea is just one of the many herbal teas that are being sold in Manila. However, I think that bignay tea is the best of them all as I personally experienced the benefits of this product.
They discovered that the bark of bignay tree has potent health properties that are all essential to life. Thus, they opted to create a bignay tea based on its tree bark.
As positive reviews about bignay tea spread through the word of tongue, bignay became an instant hit in the tea market here in Manila. In fact, I still receive a lot of queries about bignay tea from my Facebook page, and there are from western countries.
Bignay Tea Health Benefits
Bignay tea doesn't have enough scientific studies or laboratory tests to prove its true health benefits. Through buzz and gossips, bignay tea's popularity increased rapidly and more people wanted to try this herbal tea.
Today, the claimed health benefits of bignay tea are astonishingly impressive. Local health experts here in Manila agrees that drinking at least a liter of bignay tea can give you dozens of health wonders.
To give you an overview, below are bignay tea health benefits:
dysentery treatments
good for diabetics
treats indigestion
appetite suppressant
prevents gastric intestinal problems
packed with antioxidants
contains essential vitamins and nutrients
packed with phytochemicals and flavonoids
boosts your immune system and metabolic rate
cleanses your colon
fat burning effects
lowers your blood cholesterol
reduces your SGPT and SGOP levels (liver)
prevents hypertension and other infectious diseases
prevents cancer and slows aging
With antioxidants at the helm, bignay tea is one powerful tea that will definitely support your health in many ways. Flavonoids, a compound that is usually found in plants, contains catechins, a potent antioxidants that are commonly found in berries.
Catechins can help eliminate the spread of cancer cells while killing all free radicals that invades the body. Plus, it slows down your aging process so it is also good for your skin.
Above all, bignay tea can help you lose weight! If you are looking to reduce weight, then bignay tea can help you slim down naturally. I personally felt the appetite suppressing power of bignay tea myself. Not only that, it also gives me a lot of energy so that I can spend more time with my workout.
Health Issues of Bignay Tea
As of this writing, there is no health issues that are associated with bignay tea. There are no known side effects at all. In fact, I drink bignay tea even in an empty stomach and as long as I like. I mean there is no over-dosage in drinking this tea.
Unlike other commercialized teas that contains caffeine, bignay tea doesn't have any caffeine content because it is made from the barks of bignay tree. So you don't have to worry about stimulant side effects with bignay tea.
Bignay Tea Health Benefits Summary
In my opinion, bignay tea is the best tea there is in the world. My SGPT is normal, my cholesterol levels are all normal and I am physically fit!
Trying other teas would give you similar benefits but they are all synthetic and could contain harmful ingredients like caffeine.
So if you like to get a sample of bignay tea, then don't hesitate to contact me. I might find a way to get a pack for you!
And as an alternative, I suggest you take a proven, dependable and safe diet tea for your health.
I am sure that bignay tea isn't available in your country so it is better for you to take other tea brands that are equally potent and healthy.
One that I can recommend is LOSE ITTEA.
This brand has no harmful and synthetic ingredients just like bignay tea. Plus, this tea comes with a dieting eBook to help assist your weight loss.
LOSE ITTEA can help:
Boost your energy
Sustain weight loss
Improve your digestion
Strengthen your immune system
Enhance your skin health
Increase mental clarity, focus and mood
Detox and cleanse your systems
Click here to learn more about this equally superb health tea.
Recommended Health Supplement
NUYU SUPERFOOD
One of the bestselling and proven effective multi-vitamin, detox and immunity health supplement in the industry. You will never use your old supplement once you tried NUYU Superfood for your overall wellness program.
One of the bestselling health supplement online
Proven safe and effective formula
Detoxifies your body
Improves overall health
Anti-stress and immunity support
Provides superfood nutrients
Money-back guarantee
Click here to Purchase NUYU Superfood