Erectile dysfunction or simply known as impotence, is a condition that involves male sexual capacity characterized by the inability to achieve or maintain an erection.
Many of today's men do suffer from impotence and since this condition is very delicate, most cases are concealed from the public to avoid humiliation and at the same time, possible treatments.
Is this sound like you? If you are suffering from erectile dysfunction, then this article can help give you some information on how to overcome this disease. Read on and find out more.
What is Erectile Dysfunction?
The National Institutes of Health (NIH) defined impotence as "male erectile dysfunction" that is the inability to achieve or sustain an erection during a sexual intercourse. Also referred to as "ED", this condition does not affect the patient's ability to have an orgasm and ejaculate despite its inability to achieve or maintain an erection.
Male sexual desire or arousal is a complex process that involves the brain, hormones, emotions, nerves, muscles and blood vessels. Erectile dysfunction can develop from malfunctions with any of these.
Distressful conditions, mental issues and other environmental factors can also trigger or worsen erectile dysfunction. In short, physical, emotional or psychological issues can all cause this disease.
If you are suffering from ED, it certainly can cause other problems such as stress, relationship breakdown and reduced self-confidence. Some men view this disease as not necessarily a cause for concern, but physicians of course disagree as erectile dysfunction is an ongoing disease and is also a symptom of an underlying health condition.
Some men suffers from complete erection problem while some experience it from time to time. This disease is an awkward topic to talk about which keeps men from telling with their doctor. If you have this disease and you want immediate treatment, you need to consult your case to your physician immediately.
Treating erectile dysfunction can also identify the causes and other possible underlying conditions that you might have.
Symptoms of Erectile Dysfunction
There are three common symptoms of erectile dysfunction and this includes:
Trouble getting an erection
Trouble sustaining an erection
Reduced sexual desire
If ED affects your life especially your relationship with your partner, then it is time to seek medical help. Other health conditions that can co-exist with ED includes diabetes or heart disease. If you have these conditions, proper diagnosis are crucial for your treatment.
Causes of Erectile Dysfunction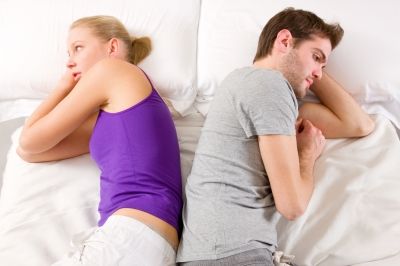 Impotence is the result of various causes such as an existing medical condition, medications, emotional or psychological factors. You need to understand how male erection occurs to get a better view on how ED is triggered from the said factors.
As mentioned earlier, erection involves the brain, nerves, muscles, blood vessels, etc., to successfully perform sexual acts. When a man gets aroused, his brain sends signals to the nerves in his penis. Then these nerves increases the blood flow to the penis which causes it to expand and harden.
If this process is interrupted due to nervous system or blood circulation issues, it can lead to erectile dysfunction. Aside from that, anything that can interfere with libido (level of sexual desire) can also cause impotence because less libido makes it more difficult for the brain to send signals to the penis' nerves for an erection.
To get a better idea of what causes erectile dysfunction, let me break it down for you in groups to give you a much more better perspectives on its causes.
Physical Causes
Physical causes are divided into four sub-types that include:
Vasculogenic
Neurogenic
Hormonal
Anatomical
Vasculogenic causes are conditions that affects the flow of blood to your penis. The common triggering factors for this type are poor management of diabetes, high blood pressure and heart disease. From the said three causes, cardiovascular disease is the most common physical cause of erectile dysfunction, especially atherosclerosis (hardening of the arteries).
Neurogenic conditions are the one the came from your nervous system, which basically involves your brain, nerves and the spinal cord. Samples of this conditions includes Parkinson's disease, brain stroke and multiple sclerosis.
Hormonal conditions focuses on your hormonal imbalances. This include hypogonadism, an overactive thyroid gland (hyperthyroidism), underactive thyroid gland (hypothyroidism) or Cushing's syndrome.
Lastly, anatomical conditions affects your penis' overall structure. One common example is Peyronie's disease which mainly affects the tissue of the penis that can highly lead to erectile dysfunction.
Medicinal Causes
Some men have adverse reactions to some medications which can cause erectile dysfunction as its side effect. Some of the common drugs that can trigger ED includes the following:
Antihistamines (medications for allergic conditions)
Anti-androgens (medications to help suppress male sex hormones)
Cytotoxics (chemotherapy medications)
Anticonvulsants (epilepsy drugs)
H2-antagonists (medications for stomach ulcers)
Corticosteroids (hormone type of steroids)
Antidepressants (depression drugs)
Antipsychotics (drugs for mentally ill)
Fibrates (blood cholesterol drugs)
Antihypertensives (drugs for hypertension)
Diuretics (drugs for hypertension, heart diseases and are also used to increase urine production)
If you think that you are highly allergic to these drugs and are causing you ED, then talk to your doctor for other alternative medications that may be available for you.
Psychological Causes
Both depression and anxiety issues can cause dozens of health conditions and that include erectile dysfunction. Depression is characterized by an emotional and mental issue that causes severe or extreme sadness that can be either temporary or a permanent condition.
Anxiety meanwhile is the feeling of unease resulting to fear, worry or discomfort to something that is not yet happening. Anxiety can cause dozens of symptoms that can lead to serious conditions such as heart palpitations, short breathing, high blood pressure and many others.
Erectile dysfunction can also be a result of both physical and psychological factors. Heart disease for example can cause an extreme distress on your emotional health, that can lead to multiple health issues such as impotence.
Emotional issues can otherwise affect your physical performance which leads to erection problems. This include relationship dilemmas, lack of sexual desire and many others.
Other Causes of Erectile Dysfunction
Other factors that can cause impotence include:
Substance abuse (illegal drugs, cannabis, inhalants, heroin or cocaine)
Over-consumption of alcoholic drinks
Fatigues or tiredness
Possible Complications of Erectile Dysfunction
Difficulty having an erection can result to some complications that are related to sexual and emotional issues. Common issues include the following:
Sexual dissatisfaction
Inability to get your partner pregnant
Marital issues will arise
Low self-esteem (embarrassment)
Stress, anxiety or even depression is possible to occur
How to Diagnose Erectile Dysfunction?
The first thing that you should do if you are suffering from ED is to talk to your doctor. Forget the awkwardness of your situation and confess your sufferings to your physician in order to get some treatment.
Your physician will first ask your medical history or your family background if there are cases of heart disease or impotence within your immediate family members. Physical examinations and several tests may be required before your doctor can recommend a specific treatment procedure.
Some of the tests that could be performed include:
Penis physical exam (checking of penis' nerves and testicles)
Overnight erection test
Psychological exam (depression screening)
Ultrasound (check the blood flow to your penis)
Urine tests (urinalysis)
Blood tests (for diabetes, heart diseases and many other symptoms)
Erectile Dysfunction Treatments
As mentioned earlier, identifying the cause is crucial for successful erectile dysfunction treatment. Your physician will ensure that the right treatment will be applied first for any symptoms that you encounter that are causing or worsening your ED.
There are some common and popular drugs that can deal with erectile dysfunction easily. Such drugs include Viagra (Sildenafil), Cialis (tadalafil) and Vardenafil (Levitra). These oral medications can easily address erection problems in men suffering from impotence.
However, these drugs do have its own drawbacks. Possible side effects for these medications most especially Viagra include flushing, nasal congestion, visual changes, stomach upset and headache.
Not all physicians are keen on prescribing over-the-counter erectile dysfunction drugs due to its side effects. If you have the following conditions, you should opt for other alternative ED treatments.
If you are taking nitrate drug medications
If you are taking anticoagulant medication
If you recently had a stroke
If you are suffering from low blood pressure or hypertension
If you have uncontrollable diabetes
Other possible treatments for erectile dysfunction includes the following methods:
Alprostadil Self-Injection
Using a fine needle to inject alprostadil into the base or side of the penis. Each injection produces an erection that may last up to an hour. Pain is a common symptom due to the needle that was used. Side effects include bleeding from the injection area, prolonged erection and the development of fibrous tissue at the injection site.
Testosterone Replacement
If your erectile dysfunction is caused by hormone issues, testosterone replacement therapy can help you to overcome ED.
Alprostadil Penis Suppository
Alprostadil intraurethral therapy involves inserting a tiny alprostadil suppository inside the penis using a special applicator. The erection starts withing 10 minutes and may lasts up to 60 minutes. Side effects include pain, minor bleeding in the urethra and the development of fibrous tissue inside your penis.
Penis Pumps
A vacuum erection device or commonly called as penis pump, is a hollow tube with a battery or hand-powered pump. The tube is placed over the penis and then the pump is used to suck out the air inside the tube. This procedure is to mimic the natural circulation of blood into your penis to produce erection. Bruising is one of the common side effect of this method.
Penile Implants
This method involves placing a devices into two sides of your penis. These devices can either consist of inflatable or semirigid rods. The inflatable devices enables you to control when and how long you would like to have an erection. The semirigid rods keep the penis firm but bendable. This implant is not recommended until other methods have been proven ineffective in treating impotence.
Blood Vessel Surgery
This method is rarely used as blood vessel-caused ED is not common. To correct leaking or obstructed blood vessels, it most likely requires surgery.
Psychological Therapy
Lastly, if you are having several health conditions (ED included) that are properly diagnosed and caused by stress, anxiety or depression, psychological counseling is the best method of treatment. It is recommended that you and your partner should undergo this treatment to get higher probability of treatment success.
Erectile Dysfunction Summary
Erectile dysfunction can inhibit your emotional and sexual relationship, not to mention its effects to your overall health. It can dampen your self-esteem and can give some feelings of distress from time to time.
If you are suffering from this disease, it is imperative to visit your doctor immediately. ED is also a symptom of any underlying disease that can be more serious than just erection problems.
There are various possible treatment methods that you can apply and your physician is the only one that can tell which procedure is best fit for you. So if you have erectile dysfunction, don't panic and visit your doctor right away.
Did you like this article? If yes, then please help this post to go viral online by sharing it to your social media profiles. The social media buttons are provided below for your sharing conveniences.
Otherwise, if you have something to share regarding erectile dysfunction, then you may use our comment section below and lets start a healthy conversation.
Recommended Health Supplement
NUYU SUPERFOOD
One of the bestselling and proven effective multi-vitamin, detox and immunity health supplement in the industry. You will never use your old supplement once you tried NUYU Superfood for your overall wellness program.
One of the bestselling health supplement online
Proven safe and effective formula
Detoxifies your body
Improves overall health
Anti-stress and immunity support
Provides superfood nutrients
Money-back guarantee
Click here to Purchase NUYU Superfood
References:
Erectile Dysfunction – American Urological Association
Erectile Dysfunction Basics – WebMD
Images from: Free Digital Photos