Are you having difficulty losing weight? Can't overcome obesity? If this sounds like you, then this article will help you to lose significant pounds with just 5 simple weight loss strategies.
Lets face the reality about obesity. It is the world's primary killer due to its association with diseases such as heart problems, diabetes, cancers and many others. So if you are fat and don't know how to overcome obesity, then this article is for you.
Read on and learn how you can lose weight in the most natural, safest and fastest way without any invasive surgeries.
Obesity Overview
Obesity is a serious condition of having excessive body fat that can lead to various health complications. For some experts, obesity means a combination of reduced life expectancy and increased health issues.
To learn if you are obese, you need to measure your body mass index by dividing your weight in kilograms, by your square height in meters. Of your BMI exceeds 30 kg/m2, then you are considered obese. Use this BMI calculator to see if you are obese.
Being obese increases your risks of various diseases such as cardiovascular problems, cancers, osteoarthritis, obstructive sleep apnea, diabetes and many others. Aside from this disadvantages, obese people are also widely discriminated due to their huge appearance.
Obesity may be caused by genetic susceptibility, unhealthy diet, lack of physical activities and other lifestyle or environmental factors. This leads to a slow metabolic rate while using a lot of energy just to maintain their increased body mass. Other factors include endocrine disorders and psychiatric issues.
To help overcome obesity, you need to have discipline and show consistency in any type of weight loss endeavors. Motivation is the key to help maintain a healthy weight. Plus, winning against weight gain is a lifetime task so you need to commit yourself for life.
Are you up to the tasks? If yes, then below are my 5 simple ways on how to overcome obesity.
5 Simple Ways to Overcome Obesity
Healthy Diet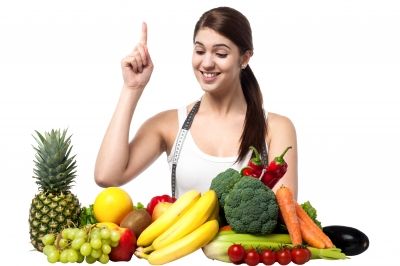 Dieting plays an important role if you want to overcome obesity. Some people are too tired of various fad diets because they thought that they are into a diet plateau already. But the fact is, there is no such thing as plateau, only laziness and lack of knowledge.
You can do a lot of diet regimen but don't be too faithful as most type of diets can also cause harm than good. You need to follow a healthy and balanced diet that consists of protein, carbohydrates, fiber, good fats and many others. Avoid calorie foods and drinks and do not avoid meat especially fish and poultry products.
Avoid the following foods if you are obese:
Alcohol drinks
Red meat
Pork meat and fat
Processed foods (hamburger, hotdogs, bacon, canned goods, etc.)
Sugary foods
Sugary drinks
Junk foods
Make sure that you eat a lot of fruits and vegetables between meals, make them your snack as these foods contains fiber, vitamins, minerals and other essential nutrients that your body needs. You also need to drink a lot of water to keep yourself hydrated.
Remember that you don't need to starve yourself because it will just increase your food cravings. If you can follow a healthy diet, you can naturally suppress your appetite, increase your energy and boost your metabolism which all lead to weight loss.
Be more Social
According to various research, obesity starts in childhood and this is a fact. So the best way to overcome obesity is to control it from the beginning.
One of the best possible ways to keep your child on a healthy weight is to teach them how to socialize. Obese kids are often bullied or avoided by schoolmates due to their big physical appearance.
How to keep your kid in a healthy social state? You have to emphasize the meaning of friendship so that they can build their own network of friends. Let them enjoy physical activities such as playing sports or being creative with their studies.
Having more friends can have advantages in emotional, mental and physical aspects of your child. Thus giving your child a bigger chance of overcoming obesity.
Physical Activities
Any type of physical activity is a crucial aspect of weight loss, and most obese individuals don't have the luxury of doing any types of physical activities. In fact, most people who successfully lost weight puts physical activities on their weight loss program. Why? Because you can burn a lot of calories and fats through right activities.
Some of the activities that can help you overcome obesity include:
Dancing
Playing sports
Doing house chores
Gardening
Cleaning your living room
Hiking
Cycling
Swimming
Walking
There are a lot of activities that are not included in that list. If you know more, then I urge you to suggest it through our comment section below.
Cardiovascular and Weight Training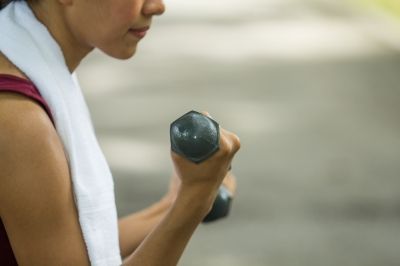 If you are a fan of "The Biggest Loser" reality series, you probably noticed that the contestants are obliged to do two types of exercise program – cardiovascular training and weight training.
Cardio and weight lifting are two best fat burner workouts that you can trust. Combined with proper diet and proper training program, you can successfully lose hundreds of pounds in a given period, just like what the contestants did from the reality show.
But if you are obese, you need a professional to guide you on your weight loss program. You can't just go to the gym and use any equipment you see without knowing the risks involved. You also need to have your health check by your doctor before you do any cardio or weight lifting activities.
Some of the exercises that you can do are the following:
Cardiovascular training:
Aerobic interval training
Anaerobic interval training
Circuit training
Home cardio workouts
Jogging / running
Rowing
If you want your own home cardio workout, you can select some of the best cardio equipment here.
Weight Training:
Dumbbell exercises
Ball exercises
Band exercises
Barbell exercises
Strength exercises
Apply Simple Strategies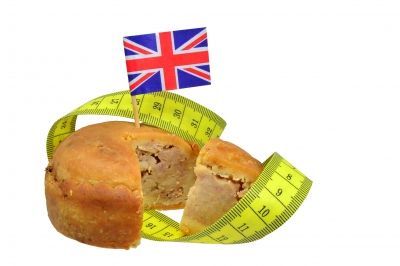 Last, you need to remember that small things matter if you want to overcome obesity. You need to plan some strategies that could help you lose more weight. You just don't depend on the first four tips above and expect significant amounts of weight loss. You need to apply various weight loss strategies in every aspects of your life.
So what are some methods that you can do to help you lose weight? Consider the following tips:
Eat in small portions (very effective trick)
Eat with your non-dominant hand
Always have time to weigh yourself (self-monitoring)
Don't use your car (you save gas and you lose weight walking)
Don't use the elevator but instead use the stair (stair climbing technique)
Park your car two to three blocks from your office (short distance walking can help)
Avoid people who eat emotionally (mostly obese / overweight individuals)
Join weight loss communities, clinics, forums, etc.
Use dietary supplements (yes, pills do work)
There are other strategies that you can do aside from this list. If you have more ideas, don't hesitate to share it with us by commenting it below.
Overcome Obesity Summary
Obesity is a silent killer which is associated with dozens of serious diseases. Fortunately, you can do something to avoid health complications by doing these five simple weight loss methods.
Some of you might see the above tips to be a difficult tasks. But as I said earlier, you need to have a heart, determination and discipline to be able to stay motivated and continue your weight loss program. Otherwise, getting physically fit and sexy would just remain as a dream!
Did you like this article? If yes, then please help share this post to your social media profiles and get this article go viral online. The social media buttons are provided below for your sharing convenience.
Otherwise, if you want your opinion to be heard in this post, then you may simply add a comment below.
Our Top Rated Supplement
Our top-rated diet pill. Phen375 is guaranteed to help you lose weight by effectively burning your calories and fat while suppressing your appetite. This will enable you to manage your weight more easily unlike any other hyped products out there.
Phen375 is composed of the best organic ingredients that are known to help aid weight loss without any side effects. This pill is clinically proven effective and safe for your weight loss program.
References:
5 Ways You can Prevent Childhood Obesity – Breaking Muscle
Images from: Free Digital Photos | Time Magazine